Get a Free Quote Now
Call 844.304.3498 or fill out the form below.
Keep Your Home In Sync
We have solutions that will give your home the intelligence it deserves. From the lights to the thermostat, your entire home will work together to create a more comfortable environment for you. If you can imagine it, our technology and customized solutions can make it happen.
Control your home from the sofa or while on vacation. With advanced home controls, it's easy to make changes to your home anytime, anywhere using any device you choose. No matter where you are, you know that you're in total control. Our systems are cutting-edge, yet simple to use and customize. We will make sure that all the systems in your home work together flawlessly to meet your family's needs.
The Smartest Home On The Block
We offer complete systems that give you hands-on control of every aspect of your home.

Remote Control
Control all of your devices from anywhere
using your mobile device.

Temperature Control
Save energy and keep your home
comfortable using custom settings.

Lights
Get the most in safety and convenience
with automated light control.
Voice Control
We offer customers the strength of Safeguard with the latest voice-controlled technology. Imagine having a seamless and convenient way to control all of the devices in your home using just your voice. It's possible now.
Custom Settings
All of the smart devices in your home can coordinate with custom settings designed just for your lifestyle. Put your lights, thermostat, and more on a schedule that works for your family. You set the rules and your home will respond.
Features
We make it easy for you to keep your home secure while on-the-go.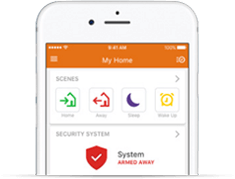 Schedules
Sync all your smart devices with a unique schedule that is customized just for you.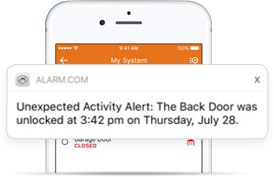 Alerts and Notifications
Stay on top of what's happening on your property with instant alerts and notifications.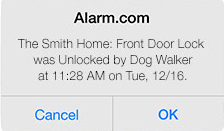 Triggered Automations
Always be prepared. Set up an automatic response in case of an emergency situation.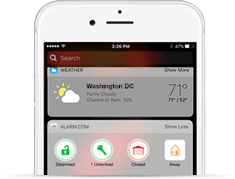 Modes
Change the conditions in your home instantly with different modes to suit your needs.